---
UCSF Definition of Racism
Racism is a system of structuring opportunity and assigning value based on the social interpretation of how one looks (which is what we call "race") that:
unfairly disadvantages some individuals and communities,
unfairly advantages other individuals and communities,
and saps the strength of the whole society through the waste of human resources.
Read more in "Toward the Science and Practice of Anti-Racism: Launching a National Campaign Against Racism"
Source: Camara Phyllis Jones, MD, MPH, PhD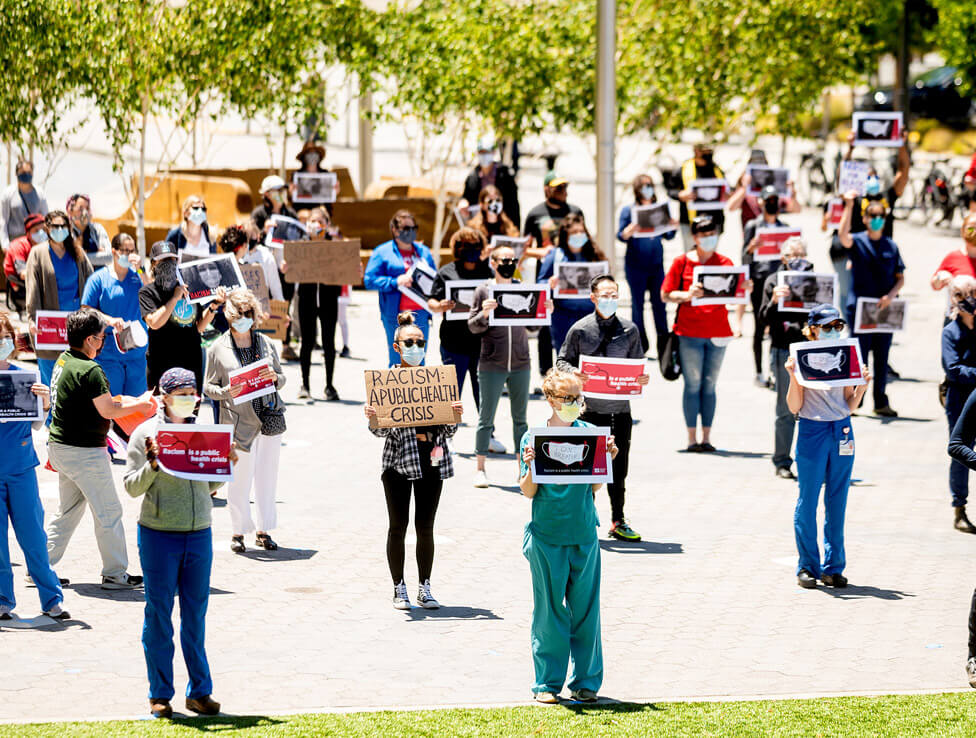 ---
UCSF Anti-Racism Initiative
To achieve a community defined by the our Principles of Community and PRIDE Values, the University has launched the UCSF Anti-Racism Initiative, partnering with leaders across campus and UCSF Health.
Our anti-racism efforts are focused on seven major areas of work, which comprise the seven pillars of the initiative.
---
Healing Centered Community Resources