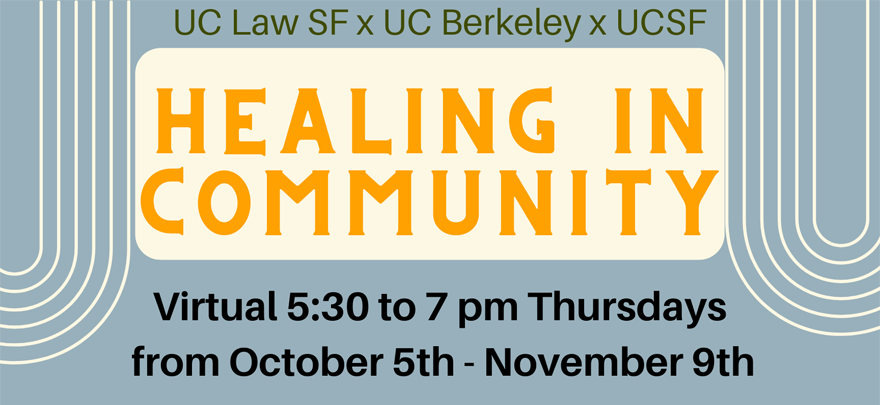 UCSF CARE, UC Law SF, and UC Berkeley's PATH to CARE Center present the Healing in Community group for graduate and professional students. This 6-part series of group sessions is for survivors to practice, build, and share healing strategies & modalities with the support of and in community with others. This group is for graduate and professional students who identify as survivors of and/or have experienced interpersonal violence. This is including but not limited to: sexual harassment, dating and intimate partner violence, sexual assault, stalking, and sexual exploitation.
Open to UC Berkeley, UCSF and UCLSF students (graduate, professional & post-doc) of all genders and identities. The group will incorporate art, sound, and self-care modalities throughout the series.
Registration deadline: Thursday, September 21th
Register at tinyurl.com/ucsfhealingcom
Share the flyer.